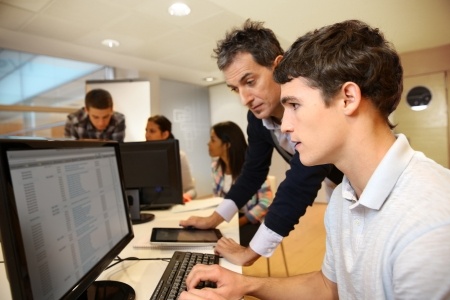 INTERNSHIP PROGRAM
Internships are more than just a job and a paycheck during your summer vacation. Daikin Group's Global Internship Program (GIP) provides you with the individual attention you need and the substantive experience you expect from an internship. Our vast network of manufacturing plants, R&D facilities, and Sales Organizations located around the world provides you the exposure and experience while you complete your first degree in engineering.
What can you expert from the GIP?
Explore career opportunities – by working in a selected location, you can receive an inside look at your potential career path within an HVAC environment.
Network – As a Daikin intern, you'll get the chance to interact with senior executives in the organization, fellow interns from various universities, and senior global executives. So you'll have the opportunity to make contacts and form relationships you can use later on in your career. What could be bigger than that?
Priority in employment – These days, employers look for more in a potential hire than just good grades. A successful internship with Daikin Group provides you the perfect opportunity for full-time employment with the organization when you graduate.
Gain in experience – During your internship you will be assigned to a variety of engagements, depending on whether you are in a manufacturing plant, R&D facility, or sales organizations. This experience will help you to gain a better understanding of Daikin Group and a career at a leading multi-national HVAC corporation.
Self confidence – On-the-job training will prepare you to be more self confident because you will able to anticipate and handle challenges that arise with more professionalism.