As an organisation, our key responsibility in sustainable Occupational Safety & Health is achieving Towards Zero Accident in our premises. We believe in eliminating and reducing as far as practicable risk at work place will create harmonise working environment among workers and those interrelated to our activities.

We nurture and enhance our safety and health through our policy, compliance and Safety Management system in order to achieve our goal and become a safety leader and people centred management in Daikin Globally.

Towards Zero Accident is DAMA optimal goal in occupation safety & health practise. We committed to ensure the safety of our employees as they are the asset of an organisation.

Through education, operational control and enforcement, we believe the level of safety will be up kept and accident rate can be reduce.

Beside compliance to subscribes legal, OHSAS 18001 management system is use as tools for us to achieve our goal.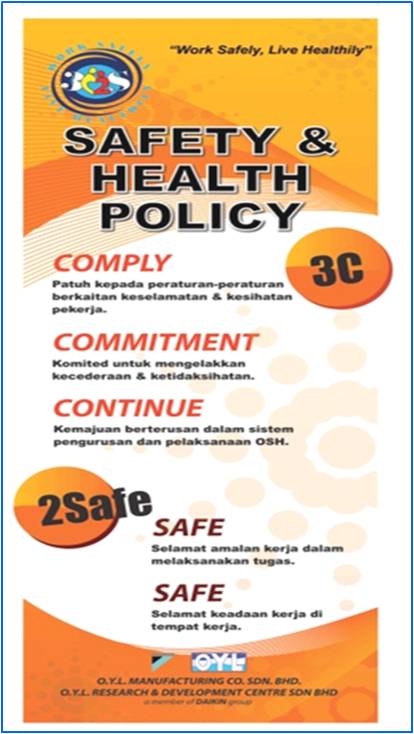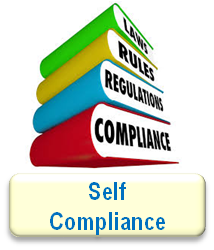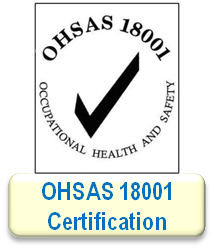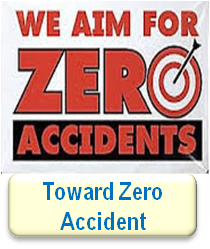 Occupational Safety And Health Policy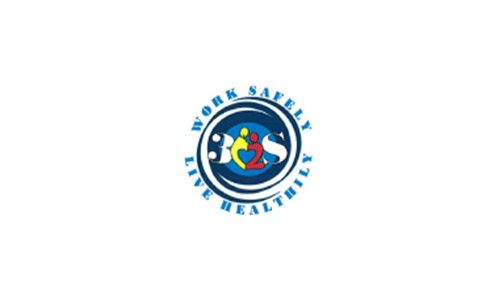 Daikin Malaysia Sdn. Bhd. and Daikin Research & Development Malaysia Sdn. Bhd. pledges to provide a safe and healthy workplace for all its employees, visitors, customers and vendors through implementation of the 3C2Safe Policies
Comply with applicable legal requirements and other related Occupational Safety & Health requirements.
Commitment to prevent injuries and ill health.
Continue to improve in Occupational Safety & Health Management System.
Safe working practices in performing their duties.
Safe working condition at the workplace.
The Occupational Safety & Health policy is documented, implemented, maintained and reviewed for continual suitability. It is communicated to all persons working under the control of the organization. The Occupational Safety & Health policy is available to all interested parties.