DAIKIN Malaysia committed to ensure safety and health of those with access to the workplace including workers, contractors, visitors and other persons who can be affected by the activities of the organization.
We strive to create 'Zero Accident' workplace through safety and health policy implementation.
We practice self- compliance for continuous compliance to related legal requirement. ISO 45001:2018 OSH Management System is adopted to create a framework for managing OH&S risks and opportunities with aims to prevent work-related injury and ill health, provide safe and healthy workplaces and activities and continually improve the OH&S performance.
Worker participation through safety health committees is our strength to inculcate proactive safety culture. All employees take responsibility to promote 'Safety First' mentality in the organization. Besides, we constantly aware establishing rules, training and enforcement can instil worker awareness on safety and health requirement. The Plan-Do-Check-Act (PDCA) concept is applied to support continual improvement in order to achieve the intended outcomes.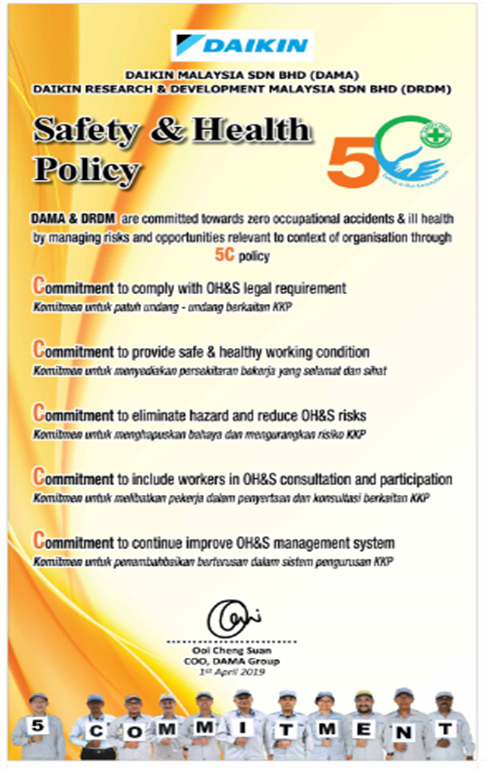 Occupational Safety And Health Policy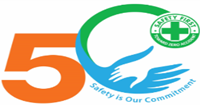 DAMA
&
DRDM
are committed towards zero occupational accidents & ill health by managing risks and opportunities relevant to context of organisation through
5C
Policy
Commitment to provide safe & healthy working condition to prevent work related injuries and ill health
Commitment to comply with legal requirements and other elated OH&S requirements
Commitment to eliminate hazards and reduce OH&S risks
Commitment to continual improvement OH&S management system
Commitment to include workers in OH&S consultation and participation
The Occupational Health and Safety Policy are documented, implemented and maintained. It shall be communicated within the organisation and made available to interested parties. The policy shall be reviewed periodically to ensure it remains relevant and appropriate to the organisation